Payment Method & Bank Account Information
We accept 3 types of payment, which are Maybank, PayPal, and Credit Card via PayPal only.
Below are the details of the payment methods:
1) Maybank

Maybank Account Number & Name: 5512-0300-1036 CYENTEC SYSTEMS
You can pay us with the following ways:
A. Internet Banking


Maybank2U website - https://www.maybank2u.com.my/mbb/m2u/common/M2ULogin.do?action=Login
Login to Maybank2U - Accounts & Banking - Transfers - New 3rd party account transfer.
Please enter your domain name or hosting username at Description of transaction, and At Recipient email, put


Other online local banks/financial institutions, you can transfer to us by using Interbank Fund Transfer (GIRO).
B. Cash Payment - ATM or Maybank CDM (Cash Deposit Machine)
Transfer to 3rd Party Account using Maybank ATM, or just deposit the cash using Maybank Cash Deposit Machine (choose current account).
Other local banks/financial institutions, use GIRO Interbank Transfer and choose Maybank (current account).
Please ensure that you retain the deposit slip, scan it, then email the scanned image (as proof of payment) to


2) PayPal


PayPal website: https://www.paypal.com
PayPal payment gateway website will automatically load if you choose Sign Up & Pay with PayPal.
If you want to pay it manually, login to your PayPal account, then click on Send Money, send to

3) Credit Card via PayPal

We accept international Visa, Mastercard, and American Express.
Choose Sign Up & Pay with PayPal/Visa/Mastercard/AmEx. At Pay with a PayPal account, click at Don't have a PayPal account? (located below the Log In button).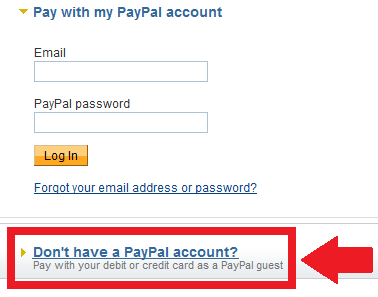 Your card statement will be showing "PayPal" as Description.